Introduction to Section II: Choosing a Hospital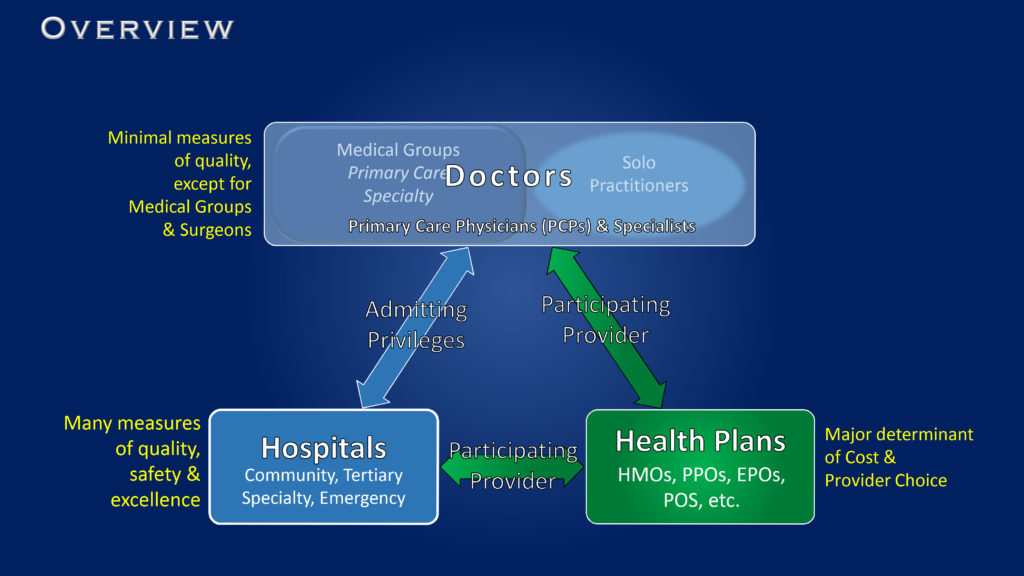 Choosing a hospital is both the easiest and the most challenging part of the decision process.  It is easiest because so much information is available on hospital quality, safety and patient satisfaction. And there are far fewer hospitals than doctors to choose from – approximately 20 in the Boston area as compared to hundreds of primary care physicians, thousands if all specialties are included. But choosing a hospital is challenging because there is so much information available with which to compare hospitals.
The Hospital is Cornerstone of Your Healthcare Team
The selection of one or more hospitals is the cornerstone of the author's recommended strategy for choosing a healthcare team because:
Quality of care is far more measurable for hospitals than for doctors
Doctors must meet certain standards of care to maintain admitting privileges at a given hospital.
Hospitals often sponsor medical group practices, which hold individual doctors to certain standards of care.
The hospital(s) at which a doctor has trained tell you a lot about the quality of his/her medical education.
Hospital Quality: What to Consider
Some of the more common determinants of hospital quality include:
Mortality (death) rates
Infection rates
Readmission rates
Correct medications and procedures
Patient satisfaction rates
Hospital safety scores, which combine the above with additional data in various ways.
Hospital Safety Comparison:  Greater Boston & New York/Long Island
Comparative death rates show Boston area hospitals performing far better than New York/Long Island hospitals with more than three-quarters (78%) of Boston hospitals in the top 20% (lowest death rates) as compared to less than half of New York hospitals and no Boston hospitals in the bottom two quintiles compared to a quarter of New York hospitals.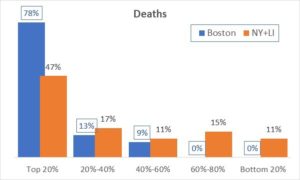 TOP 20% HAVE BEST (LOWEST) DEATH RATES
This study, which reviews 32 Boston area hospitals, including Cape Cod, and 47 New York and Long Island hospitals, will be available shortly.
---
Sample Exhibits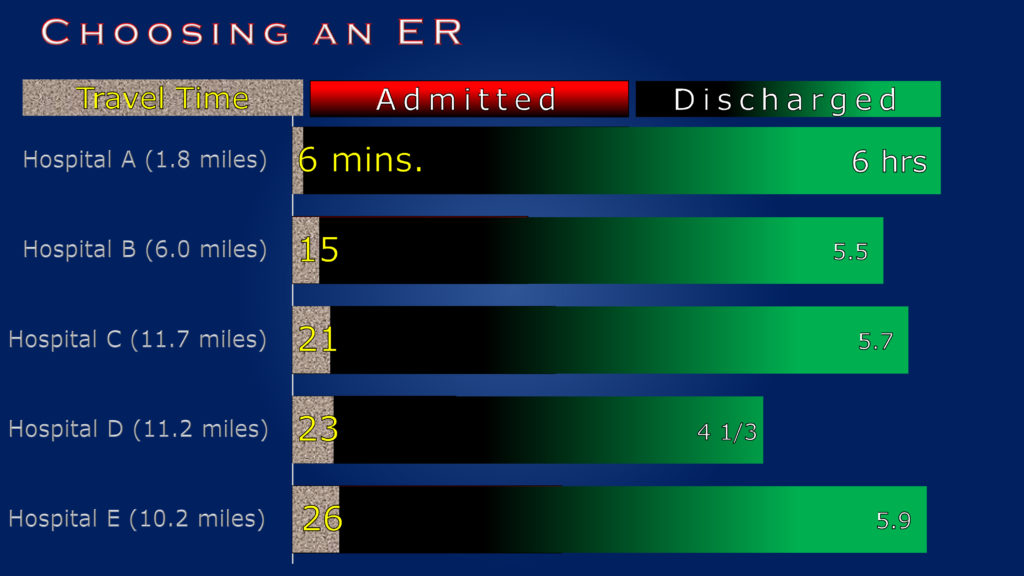 ---
Teaching vs. Community Hospitals
Hospitals like Massachusetts General and Beth Israel Deaconess are known as teaching hospitals because they are associated with a medical school.  They employ faculty that are highly regarded in their respective specialties.  As a result, teaching hospitals often take on challenging and difficult cases, which may skew their outcomes negatively.  Simply put, they are likely to have higher rates of deaths, complications, readmissions and infections than non-teaching hospitals because they take on more difficult and advanced cases.  Outcomes measures are supposed to adjust for case severity but may not do so adequately.  Teaching hospitals also tend to be more expensive because of their use of advanced technology and the cost of their teaching mission.
Accordingly, community (non-teaching) hospitals often score better on various "safety" factors such as deaths and infections.  And knowledgeable healthcare consumers often prefer to use a community hospital, all other things being equal, for "routine" procedures, such as knee or hip replacement, childbirth, etc.
Treatment Categories
In addition to an overall hospital rating, a hospital's rating in a specific disease or treatment category such as cardiology (heart disease), cancer, orthopedics, or pediatrics, will be important to those of you who need treatment for a specific condition.  And no hospital excels in every specialty.  This report devotes specific chapters to each of several specialties to help the reader evaluate their hospital choices in a more discriminating manner.  If you or a loved one has a particular health problem that is not covered in one of these chapters, do not despair.  Several websites reviewed in this section cover a much broader range of diseases than those few to which chapters are devoted.
Geographic Scope
While the focus of this section tends to be on Boston area hospitals, some analyses reference all Massachusetts hospitals, and occasionally, for comparison, eastern Long Island (considered rural or under-served when it comes to health services) and in New York City hospitals.