Introduction to Section III: Choosing a Health Plan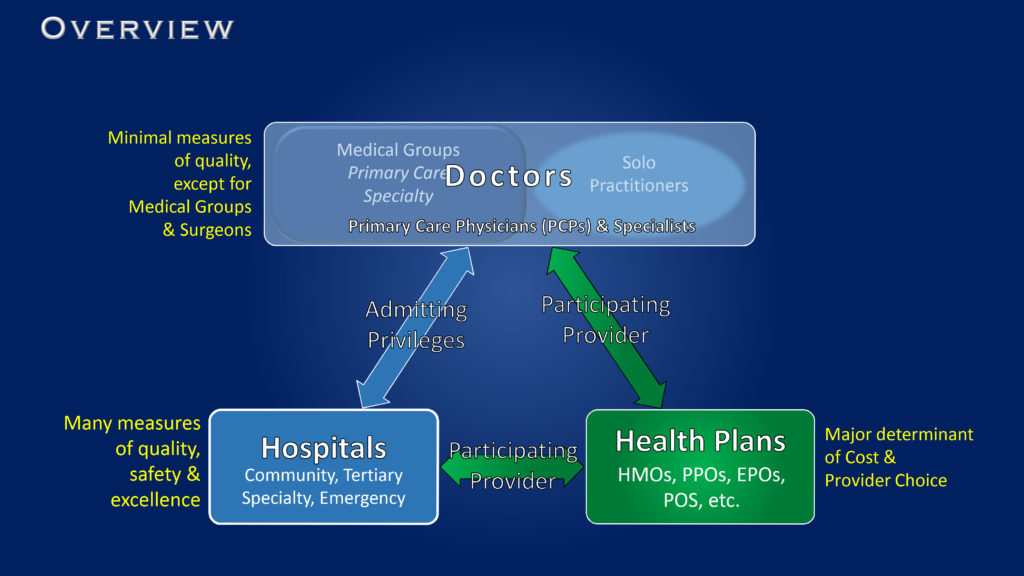 (Excerpt from Finding the Best Healthcare You Can Afford:)
With over 40 health plans offered in Massachusetts, choosing a plan can be one of the most perplexing and challenging tasks that a consumer can face.  The number of choices are reduced by age or employment status, but usually you are left with several alternatives from which to choose:
It used to be that employers offered one health plan to all employees. Now many employers offer a choice of health plans.  And some employers will direct you to a health exchange (Massachusetts Health Connector) to purchase a health plan.
Healthcare exchanges like Massachusetts Health Connector established under the Affordable Care Act (Obamacare) offer one stop shopping, standardized benefits and, depending on family size and income, may offer subsidies to reduce the cost of healthcare coverage.  Once there you will choose from four levels (Bronze, Silver, Gold or Platinum) of coverage (described in the chapter entitled Massachusetts' Health Exchange) from each of several competing insurers.
Seniors can opt for basic Medicare coverage, add prescription drug (Part D) coverage or choose from a variety or Medigap and Medicare Advantage plans, the latter typically restricting the providers you can use and all offered by multiple insurers.
There are also employer sponsored coverages for retirees as an alternative to Medicare, which are not covered in this report.
Those who are attached to existing providers or have already selected a hospital and physician will, of course, be limited to the health plans their providers accept.  That may simplify your choice of health plans.
Purpose of this Section
The purpose of this section is to provide you with the knowledge, terminology and resources to choose a health plan that is most suited to the readers' needs and those of his or her family.
Because of the multiplicity of individual plans offered by so many different insurers together with the differing health needs, financial resources and risk preferences of individual readers, it would be impossible to recommend specific plans.  Making choices can best be accomplished with one of the online services reviewed in this section or with a financial advisor, insurance representative, HR personnel or other professional that can put your needs ahead of organizational needs.
This section covers the following subject matter:
a brief history of health plans and managed care;
a description of the different types of health plans, e.g. HMOs, PPOs, Medicare, etc.;
a review of the terminology used to describe health plans;
A list of health plans offered in Massachusetts;
A roadmap and specific sections on Medicare, MassHealth (Medicaid) and HealthConnector, the Massachusetts health insurance exchange.
A review of the online resources that rate and/or price health plans.
Eligibility for Health Insurance Premium Support under ACA